You can order the following resources by emailing the cds [at] ccamlr [dot] org (subject: Resources%20for%20inspectors) (Secretariat). All these resources are provided free of charge to CCAMLR Members.
Identification document
Inspectors are required to carry an identity document of the type shown below.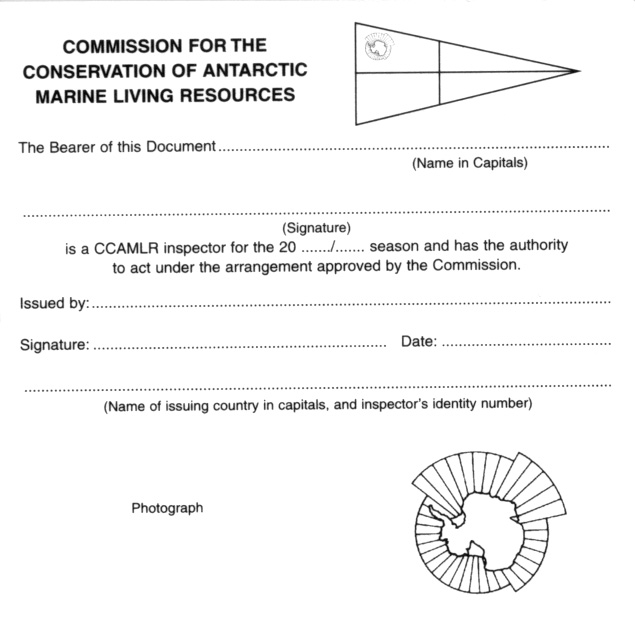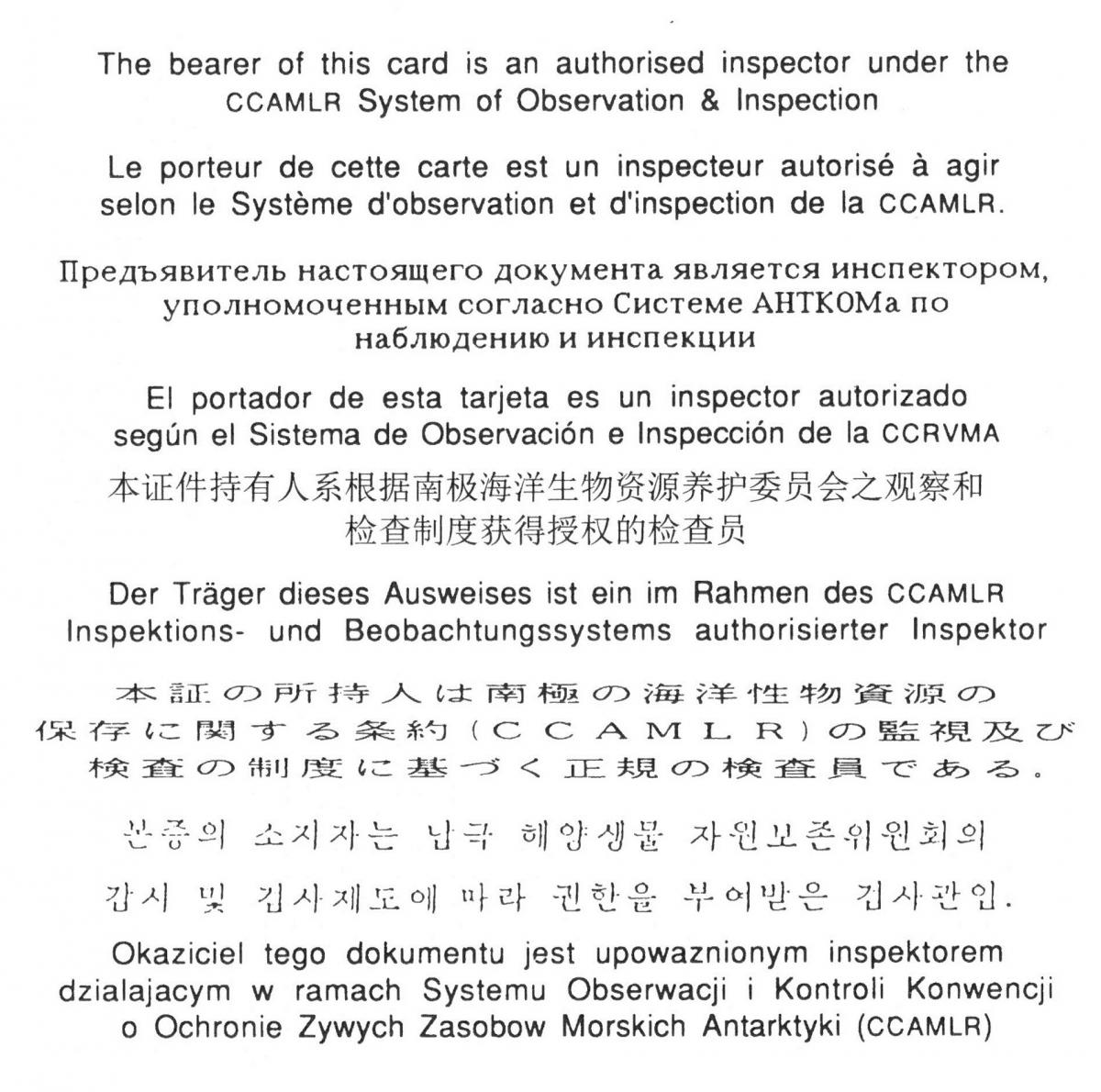 Inspection pennant
Ships carrying Inspectors shall carry a special flag or pennant approved by the Commission to indicate that the Inspectors on board are carrying out inspection duties in accordance with this system.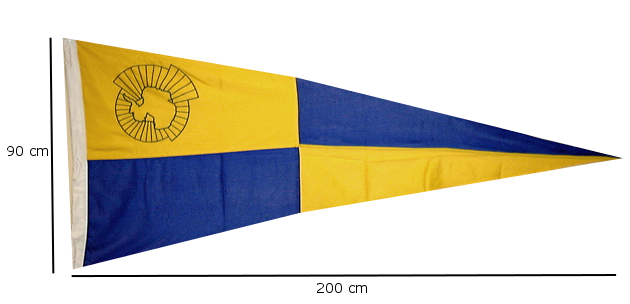 Fishing gear identification mark
A standard marker has been approved for identifying fishing gear that has been judged by an Inspector to be contrary to standards set by the Commission. It is in the form of a sealable plastic ribbon with an identifying number stamped into it. The identifying number is to be recorded in the appropriate space in the form for reporting the inspection.

Inspection report form
(available in English, French, Russian and Spanish)
Inspectors shall complete the approved CCAMLR inspection report form. Each form consists of 8 pages, each in triplicate.